[ad_1]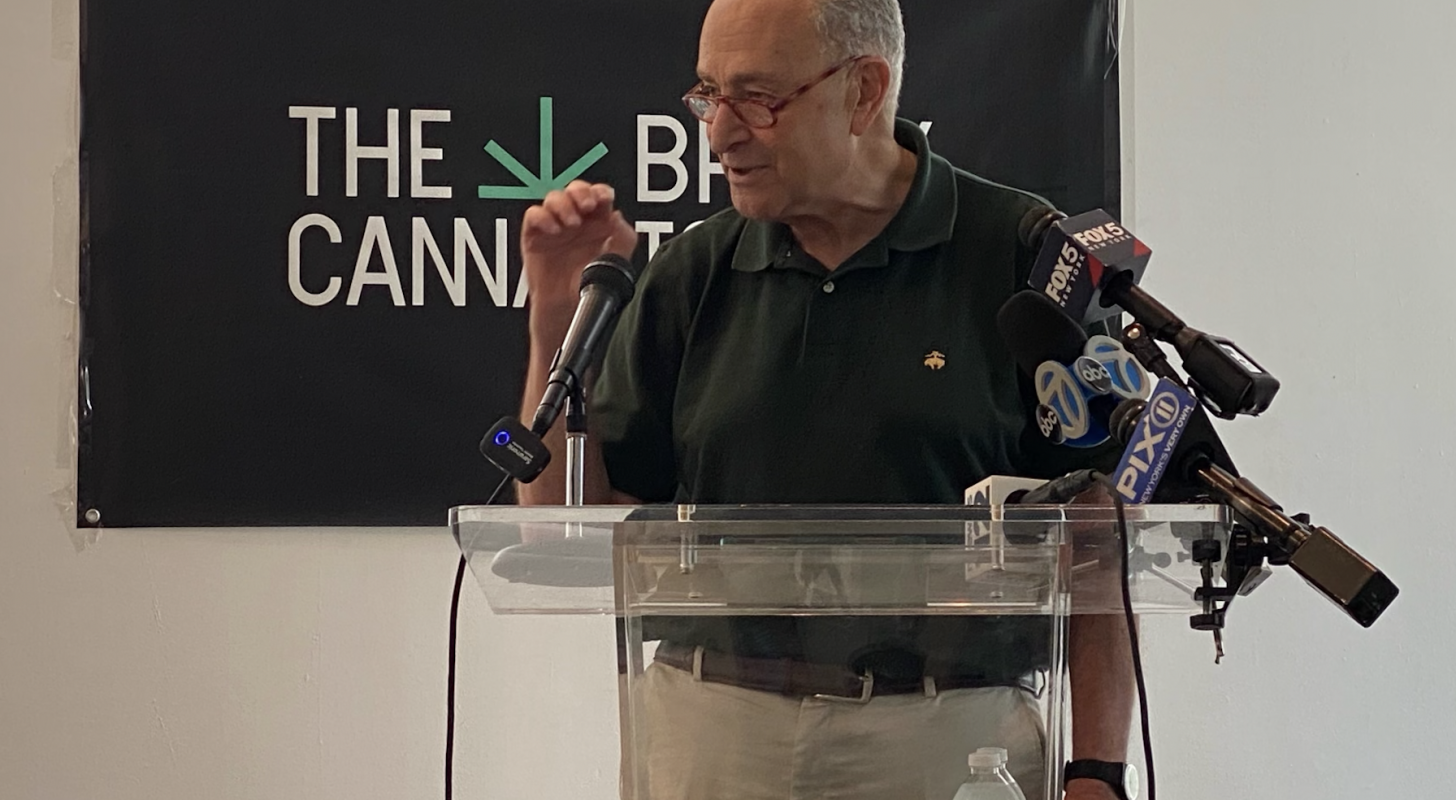 The Bronx Defenders and Bronx Community Foundation, along with Senator Chuck Schumer, NY State Sen. Gustavo Rivera, Bronx Borough president Vanessa L. Gibson, Kassandra Frederique of the Drug Policy Alliance (DPA) and numerous community leaders and advocates launched The Bronx Cannabis Hub.
The Bronx Cannabis Hub is a new resource designed to give Bronx residents harmed by decades of cannabis prohibition the means to participate in New York's soon-to-boom legal cannabis industry by helping them get licenses and deal with other issues. 
Social Equity In Licensing Is Essential
"The Bronx Cannabis Hub will catalyze a new generation of cannabis entrepreneurs in a borough that bore the burdens and injustices of the War on Drugs. It is an example for New York and the nation – paving the way for communities and individuals to seize the opportunity for renewal marijuana reform provides," Senator Schumer said at the Hub's launch in the Bronx on Sunday.
In addition to working in coalition with Bronx-based community organizations, the Hub will also launch a clinic in partnership with cannabis legal expert Cristina Buccola, Esq., in tandem with pro bono law firms and support from the New York Cannabis Project, to assist with the licensing process and create educational programming.
"It's an honor to work on righting some of the harms caused by the War on Drugs by lending my expertise as an attorney and educator to The Bronx Cannabis Hub," Buccola said. "I'm thrilled to be a part of this program to develop top-tier educational programs and vetted legal services for New Yorkers who've experienced the greatest disparate impact due to cannabis enforcement."
When New York legalized marijuana last year, the state committed to repairing the harms of cannabis prohibition and guaranteeing equitable access to the economy by providing automatic expungement of past weed convictions, community investment of 40% of tax revenue from sales into impacted communities and social equity in licensing. 
In January, NY Governor Kathy Hochul pledged $200 million to support social equity applicants.   
"During the decade-long fight to pass the Marijuana Regulation and Taxation Act we were clear that the people and communities most impacted by devastating enforcement of the marijuana arrest crusade should be those to benefit from the legal industry," said Frederique, executive director of the DPA. "The Bronx Cannabis Hub will be a crucial part of fulfilling that shared vision and opening up opportunities and avenues for community members – especially those who have been directly impacted – to thrive in New York's new green era." 
[ad_2]

Source link